|| As an Amazon Associate I earn from qualifying purchases ||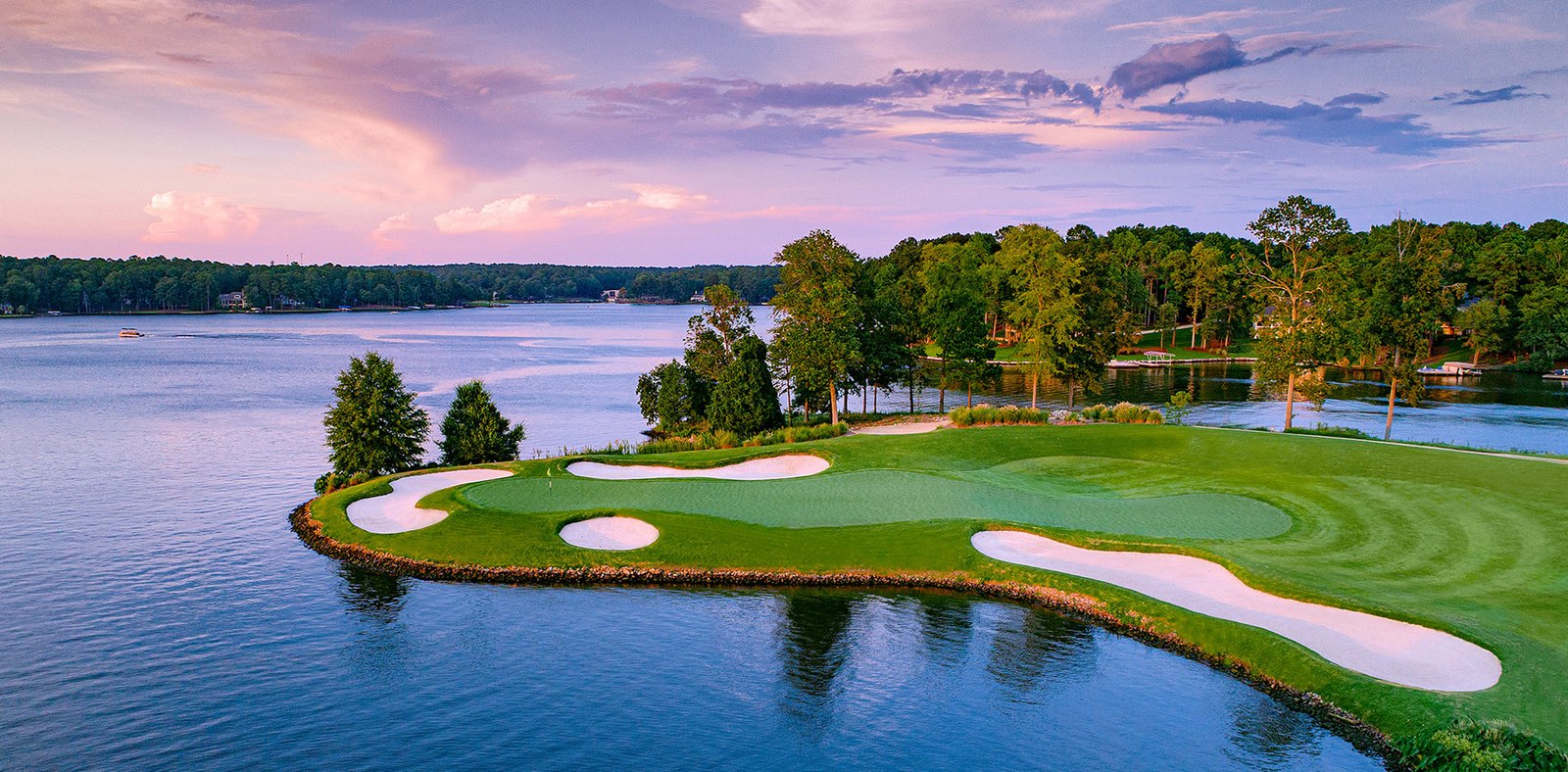 Best Golf Courses in Phoenix
Playing golf has to be one of the most popular ways to relax for people of almost any age. This amazing sport is relaxing and will allow you to play at your own comfort and pace.
However, how comfortably you can play golf will depend largely on the golf course that you are playing on. But to your benefit, there are actually tons of amazing golf courses that you can find just within Phoenix.
Today in this article we are going to cover some of the best golf courses in Phoenix, and also discuss why they are so amazing and sought after by people.
We made sure to describe all the benefits and disadvantages of playing on each of the mentioned courses, therefore giving you a better idea of what you might be investing yourself in.
Let's not waste too much time and get right down to the reviews!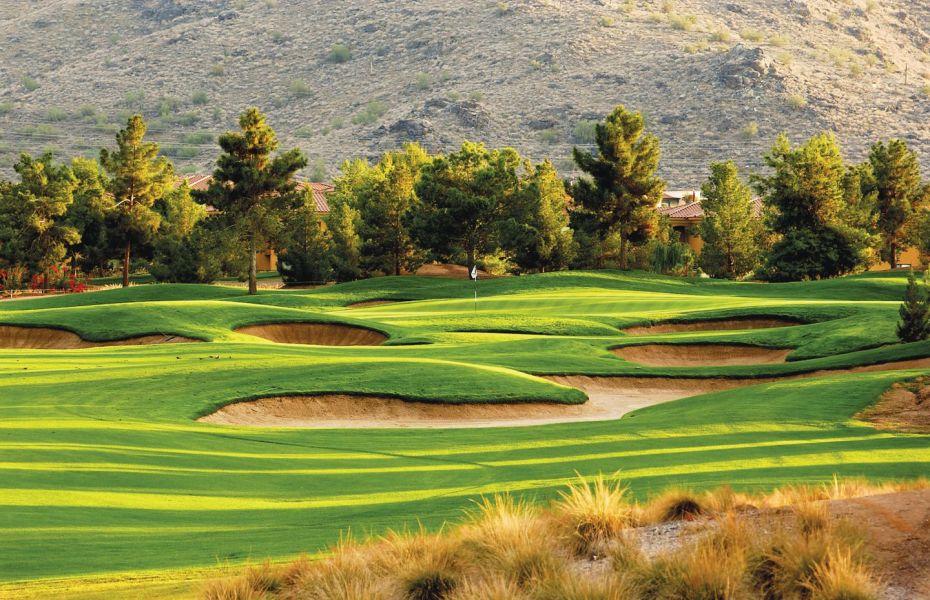 Raven Golf Club Phoenix
If you want something spectacular and downright extraordinary, then this is definitely the Golf Club that you should make your way into.
To give you a better idea of this amazing location, Phoenix is known to be a championship golf course therefore many world-class athletes and guests come here to play on almost a daily basis.
Other than being rated 4.5 stars on various golf magazines, the Raven Golf Club in Phoenix falls under one of the most recognized golf tees in the entire country.
When it comes to the property, you will find yourself in the middle of an expansive facility complete with freshly trimmed and manicured grass. The best thing about this golf club is that it is not necessarily meant for only playing golf on, as the property can accommodate a number of other activities, such as large pavilion weddings and upbeat parties.
The golf course also happens to provide membership cards (Arcis Players' Club and Arcis Players' Prime cards) to its subscribed guests. The Arcis Players' Club membership will allow you to get an unlimited number of golf balls to play with, which is obviously a really great deal for frequently visiting golfers.
Alongside that, the subscription will also give a 10 percent discount on various apparel found in the golf shop. You can score all that just for a minimum subscription fee of 39 dollars per month. Honestly, that seems like a pretty inexpensive and worthy buy to us!
On the other hand, the Arcis Players' Club Prime membership will allow you to play golf for free on afternoons, while also providing free meals for either breakfast or lunch.
Other facilities of this membership range from getting discounts for apparel to even advance tee times of up to 10 days maximum.
However, unlike the previous membership card, this one is slightly more expensive; costing around 59 dollars to almost 130 dollars per month, depending on the range of facilities you ask for.
But in short, if you have the money to splurge and the time to play golf frequently, the Raven Golf Course Phoenix is one of the greatest clubs to go to.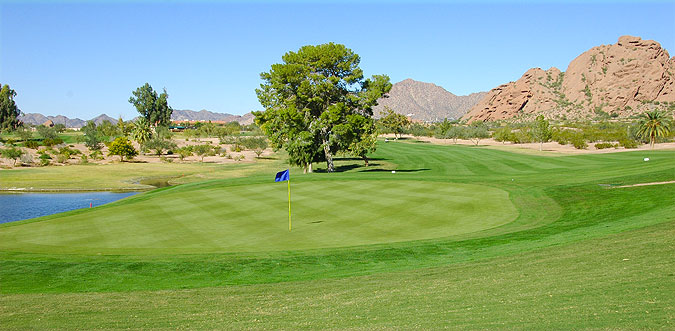 Papago Golf Club
Another incredibly beautiful golf course in Pheonix is the Papago Golf Club. Sporting a gorgeous, expansive trail of only greens and ponds, the Papago Golf Club can be found less than a few miles away from the Pheonix Sky Harbor International Airport. The location of the golf club makes it highly sought after by tourists, so you know just how high-end this place is.
The destination is supported by a beautiful backdrop of the mountains and forestry far away, making it the first thing you spot when you travel to the club.
From playing golf on the beautiful patch of greenery to even sipping drinks in Lou's Bar and Grill inside the club, there is nothing this course cannot offer its guests.
This amazing golf course is also famously known as home to one of the finest golf teams from Arizona State University. Both, the women's and men's teams have played on this course, thus making it a hot spot for fans as well. You will definitely take a liking to this incredible stretch of land if you are a golf fanatic yourself.
Papago Golf Club can also host a range of other activities, such as destination weddings, birthday and bachelor/bachelorette parties, charity fundraisers, etc. The course has its own team of planners and interior decorators, so all you really need to do is head to the destination for the best experience of your life!
For better facilities, take a chance and invest in either their Pheonix Golf Premium Card or the Pheonix Golf Premium Senior Card.
With the cards, you can indulge yourself in facilities such as early tee time reservations, discounts on an annual basis, player promotions, and even discounts on various patented apparel.
You can also achieve rewards by playing frequently on this course. The rewards range from receiving high player status to even merchandise. If your luck and performance are over the top, you might even get invitations to high-end and exclusive promotions and parties!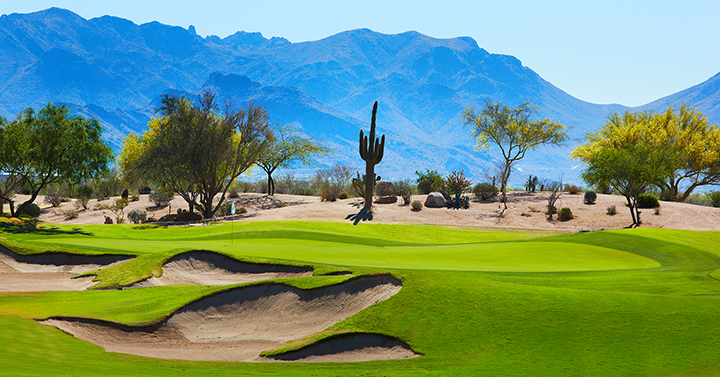 JW Marriott Wildfire Golf Club
Surrounded by a beautifully curated background of hills, green trees, and pretty little houses on the coast of the lake, this amazing JW Marriott Desert Ridge Wildfire Golf Club is one of the prettiest places to play in.
The course features two amazing 18 hole courses for championships as well as an amazing facility for beginners to practice in.
This beautiful club has been listed as one of the best golf resorts in various national and internationally renowned magazines and articles.
Everything about this place is the state of the art. The modernity of the course branches out to each of its golf carts too, as the carts are equipped with the best GPS found to get you where you need to be.
The spectacular scenery combined with the amazing benefits of the course makes it one of the best courses to play on or simply have a great time with friends and family members.
As usual, the course also comes with membership card benefits that will cover everything from early tee time reservations to private lessons and even weekly clinics for short games.
Conclusion
Whether you are a newbie or a professional golfer, the locations mentioned above in this article are sure to shock you and put you in awe. The beautiful scenery and amazing facilities of each of the clubs will make sure you get addicted to this incredible sport.