|| As an Amazon Associate I earn from qualifying purchases ||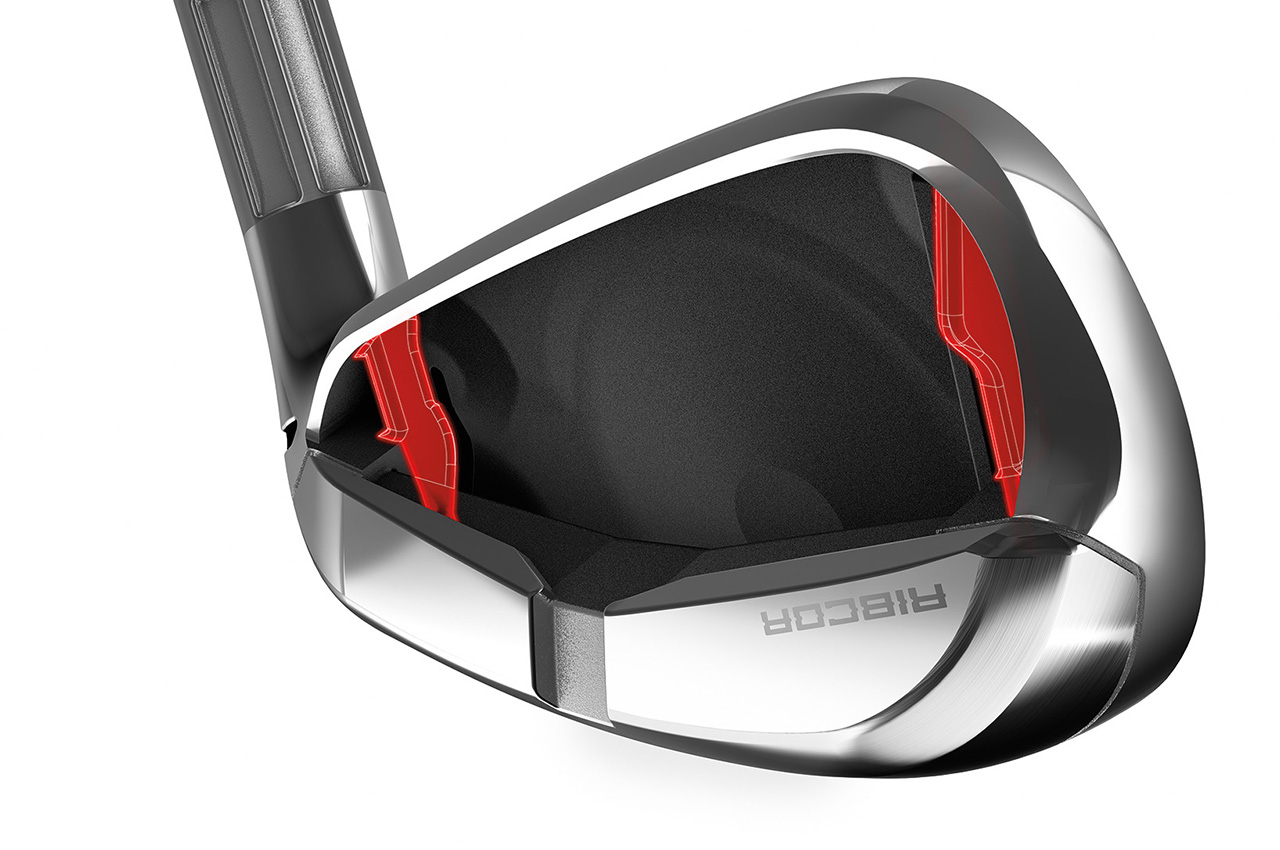 TaylorMade M4 Irons Review
Golf is an interesting game that does not require too much physical activity. What it needs however, is a high quality golf club. Say you want to start playing golf, but can't decide what kind of golf club you should go for? Our Taylormade m4 irons review will help you here. An iron is a specific kind of golf club that typically have shorter shafts and smaller club-heads than woods. The head of an iron is large, flat, has an angled face, usually scored with grooves and is made of solid iron or steel. If you want to get yourself a high quality golf iron, the TaylorMade M4 Irons is an amazing option. How amazing, you ask? Keep reading this article to find out more about this high quality iron.
TaylorMade M4 Irons Review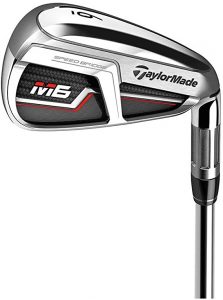 The M4 iron by TaylorMade is one of the best golf irons available in the market. TaylorMade has implemented new and improved technology in order to develop this incredible golf club. Providing a higher level of straightness and distance, the M4 is one of the top choices for a golf iron recommended by pro golfers. It comes with many amusing and impressive features. The Senior Director of the company, Tomo Bystedt says,
"With our new RIBCOR technology, the M4 unlocks a new level of consistency and accuracy in a product designed to be the longest in our irons lineup. Combined with our thinnest face (1.5mm), our ultra-thin leading edge, and our thin walled Speed Pocket, M4 iron produces golf shots that are not only long, but incredibly accurate."
Features:
RIBCOR Technology: The M4 comes with RIBCOR Technology. This technology works in coordination with the Face Slots in order to stiffen the parts outside the score-line to reduce energy loss greatly. This allows an increase in ball speed as the outer structure of the iron stays stiff and rigid, while the face remains free to flex during impact. RIBCOR Ensures maximum toe flexibility for a tighter dispersion. RIBCOR technology ensures there are minimum energy loss during mishits. This is one of the reasons, the M4 is a high performance golf iron.
Face Slots: The M4 iron is equipped with face slots. As mentioned above, the face slots work in coordination with the RIBCOR technology, to ensure higher heel flexibility and maximum ball speed. It does not matter where on the club you hit the ball, the face slot will ensure a reduction of energy loss. The Face slot that comes with the M4 is very high quality and performs really well during golf matches and tournaments.
Low-CG Design: CG stands for Center of Gravity. The term is loosely thrown around in the world of golf technology, but no one really explains it to the average golfer. The Centre of Gravity of an iron may be high, low, forward or backward. The TaylorMade M4 comes with a low CG design. The biggest perk of this low and deep CG design is that higher mass of the club-head lies under the golf ball's equator during impact. As a result, ensuring higher launch angles without the requirement for high-spinning golf balls. Energy transfer increases as the CG moves farther away from the face. The 360° Undercut technologies and Fluted Hosel generate voluntary weight that gets relocated lower in the club-head in order to enhance launch, improve spin, and increase forgiveness.
Speed Pocket: This amazing golf iron features Speed Pocket technology. This feature enhances low-face flexibility in order to reduce mishits by delivering faster ball speed in the commonly missed area by golfers. The combined performance of the Speed Pocket and ultra-thin leading edge increases speed on shots that hit lower on the club face. The improved speed allows golfers to hit the ball more efficiently and conveniently.
Shaft: The TaylorMade M4 Irons uses Fujikura Atmos Red stock shafts. These shafts are designed for players who seek to maximum performance of their irons. The shaft is very thin and lightweight (102g), has a low kick point, and it is engineered specially for mid/high handicap players. The lightweight produces higher trajectory and spin rate that ensures longer distance shots with more efficiency.
Now let's talk about Pros and Cons of taylormade m4 irons review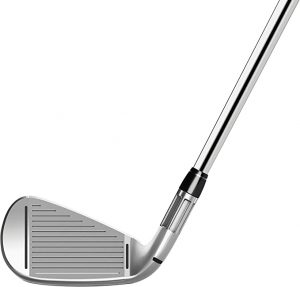 Pros:
Low energy wastage
Reduced mishits
Low center of gravity
Higher trajectory
Thin lightweight shaft
Sleek design
Moderate price.
Cons:
Some customers faced issues with parts coming off
Some customers think it is not durable enough.
About The Brand
TaylorMade is a well-established sports equipment company that is mostly known for manufacturing golf clubs and other golf equipment. The company was established in 1979 and has been dominating the golf market ever since. They make few of the best golf clubs, golf balls, putters, etc. They are a renowned brand, and ensure they keep their brand image by producing high quality sports gear. Their irons in particular are of the highest quality and are definitely your first choice over any other brand's irons. TaylorMade Golf is currently a subsidiary company of KPS Capital Partners. It used to be a sub-company of Adidas.
Our Verdict
This amazing golf iron is undoubtedly one of the best in the market. The RIBCOR technology and high performance face slot provides smooth, energy efficient swings. This is important if you perform lots of mishits. The iron is also lightweight with a low center of gravity, so it is easy to carry around through to golf course. TaylorMade is known for high quality products and have a good reputation in the golf market. Although there are some complaints from customers, the number of those complaints is negligible. We definitely recommend this high quality golf iron.
Final Words
So there you have it. Everything you need to know about the iron has been explained above. So what do you think? Is this the right one for you? Did you like our TaylorMade M4 Irons Review? If it is, do not hesitate to buy yourself this amazing golf iron and start swinging your golf club! The M4 iron should be capable of making your golfing experience much better. We hope we were able to show you exactly how amazing this golf iron is. We hope you enjoyed reading this article. Keep an eye on our Home page for latest reviews about golf. Start golfing today!