|| As an Amazon Associate I earn from qualifying purchases ||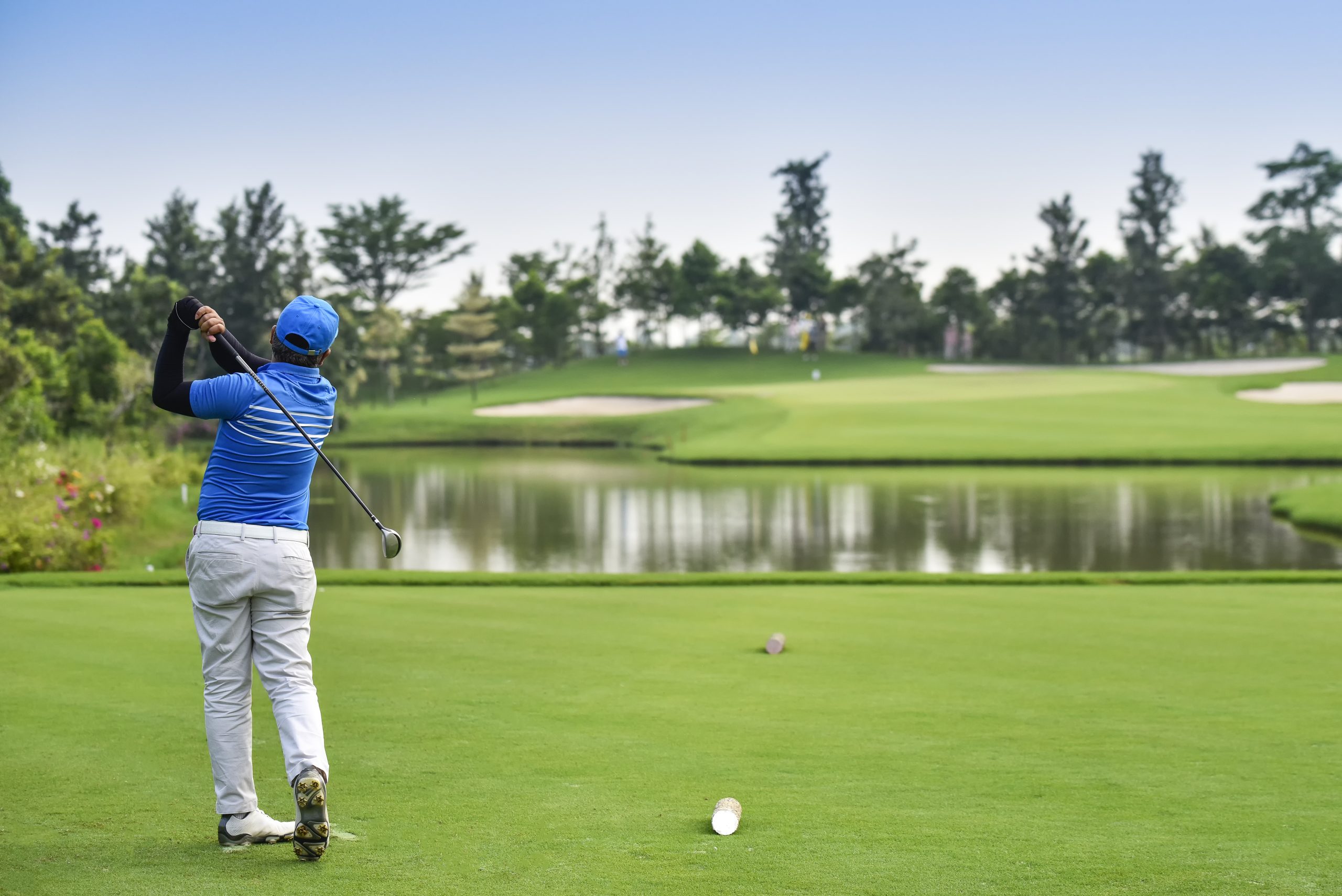 You have to be very accurate with your swing and target when you are playing golf. A small mistake can send the ball completely offline. Don't you wish that a better club or a better golf ball could help you improve yourself? Well, not all wishes come true, lucky for you, this one just might!
One of the most common problems golfers face when playing golf is a slice shot. The ball curves so much in these shots that it goes completely out of the fairway and gives you a hard time completing that particular hole. But, there are actually golf balls that are more forgiving to wrong swings. Let us check out the best golf ball for slices and find out what makes it the best for golfers who experience a lot of slices.
Best Golf Ball for Slice: The Reviews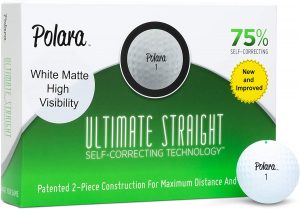 1. Polara Self Correcting 2-Piece Golf Balls.
If you are having trouble with slices then this Polara Self Correcting golf balls may be the first option you should check out. In fact, these balls are engineered in a way that helps golfers deal with slices. This ball comes with a large core and a hardcover around it- a two-piece construction.
The construction seems good enough for a golfer who wants to work on his slice problems. Apart from that, the ball has a low side spin when in flight. This is why it goes very straight when you hit it right off the tee. If you mess up your swing to a great degree then it will go where you send it, just following a straight path.
Apart from that, it does give you a good distance but if you are solely focusing on getting more distance- it's not the ball for you. Because its main focus is on improving the direction.
The ball feels quite good to hit- it's soft in nature. Other than that, it does not offer a noticeable change in performance on the green. You may feel that it does not roll as much on the grass.
Apart from all that, it's a durable golf ball and it is rather expensive. But, if you learn how to get the best out of it, your score in golf will definitely improve.
Pros:
The golf ball has a low side spin which is why it travels very straight in the air.
It has a good trajectory and flight right off the tee.
The dimples increase flight time to some extent.
Good quality build that is durable.
It gives a good feel.
Cons:
It does not help you gain a great distance.
It may not improve your performance on the green.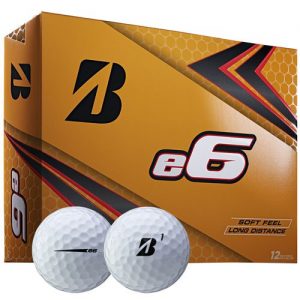 2. Bridgestone 2019 E6 Golf Balls.
Do you want to improve on the slices by using a low compression golf ball? Then, you can try out these Bridgestone E6 golf balls. Apparently, as you can guess, these balls have a low compression which is a good thing for those who want to hit a lot of slices.
This golf ball has a rubber core with a soft cover. As a result, the feel you get when you hit this ball will be quite satisfying. The ball will also help you gain a bit of distance because of the design of the dimples on it.
In fact, the dimples on the body of this golf ball give it a long time in the air. The ball also has a low side spin which helps it keep moving straight- this is an important thing for slices.
Now, what the expert golfers do not like about this ball is the lack of impact resistance. After all, it is a low compression ball meant to go easy on the slices. So, it's more suited for beginner or mid-handicap golfers.
As for the price, it is quite reasonably priced and the balls are quite durable as well. They do not offer you a lot of control which will work out in your favor in this case.
Pros:
The materials building the golf ball make it quite soft and lightweight.
It has a simple design which helps it have more time in the air- this increases your distance.
The low side spin helps to keep the ball going straight in the air.
The low compression helps to fight the slices you may be hitting.
Good value for the money.
Cons:
Low impact resistance- not a good choice for expert golfers.

3. Titleist Pro V1 Golf Balls
Titleist has been in the golf business for quite a long time and its experience surely deserves to be trusted. You will realize that the design of the Pro V1 golf balls is truly impressive when you understand how the layers are made and why they are made like that.
The Pro V1 is actually a three-layer golf ball. The inner layer is a softcore- it is made in a way that will give you that soft feel when you hit the ball just right. Furthermore, it also contributes to reducing the spin of the ball- which is good news for those working on their slices.
The second layer of the golf ball is what contributes to the distance it. Apparently, the layer is designed to make the ball fast and also provides you with some amount of control over it.
Finally, the final and thinnest layer is the outer urethane cover. It's lightweight and it gives you the soft feel you desire. The dimples on it help the ball achieve a longer air time.
The overall design of the golf balls finds a balance between distance and direction. Apparently, the low spin will help you deal with slices so will the low compression.
You shall have no complaints about the performance but the golf ball is a bit expensive.
Pros:
The golf ball is built in a clever way where attention has been put to every layer.
It finds a balance between distance and direction.
The reduced side spin helps you with the slices.
It has good air time and goes fairly straight.
Low compression also helps with slices.
Really remarkable speed.
Trustworthy brand.
Cons:
It is more expensive than other golf balls available.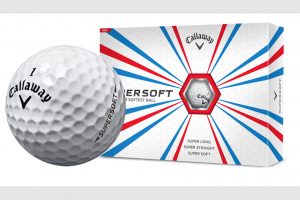 4. Callaway Golf Supersoft Golf Balls.
As you can guess from the name of the golf ball, these Supersoft golf balls are indeed soft in nature. Another thing you should know about soft golf balls is that they usually come with low compression. And, what is low compression goof for? Slices!
The construction of these golf balls is of good quality. Apparently, it comes with layers that do their jobs really well. It has low Drag HEX aerodynamics which increases the time in the air.
This is why, despite having a low compression, the golf ball travels quite a distance. Furthermore, it travels the distance in quite a straightforward way. This is because the spin of the golf ball has been reduced.
Not only does this golf ball perform really well in the air, but it also does an equally good job around the green. You will get that bite and soft feel when you hit this ball around the green. It is soft so it will be quite accurate on the grass.
What you may not absolutely love about this golf ball is the paint on it. While the color is quite visible which makes it easy to spot- it may not be of the best quality. Apparently, the paint may come off with time.
Other than that, this golf ball is a durable unit even if it may not hold on to its initial beauty. It is reasonable in price and will not break your bank. Also, the brand name is quite a trustworthy one.
Pros:
The low compression helps with the slices.
The layers are of good quality and reduce spin.
It has a good trajectory and stays in the air for a good amount of time.
Durable build with a great brand behind the service.
Good value for the money.
It provides an incredibly soft feel when you hit it.
Great performance on the green as well.
Cons:

5. Titleist DT TruSoft Golf Balls.
One of the essentials from a golf ball meant for dealing with slices is a low spin. Luckily, the Titleist DT Trusoft golf balls have a really low spin. It is engineered by Titleist professionals and built with the same brand quality. So, you can really rely on what they provide you with.
Apparently, this ball has a new softcore that contributes to the low spin and faster speed. Furthermore, the top cover gives you quite a soft feel on contact. With the softcore, you can expect a low compression as well.
So, if you hit a lot of slices, do not worry, this golf ball will be able to control some of the damage done. It flies for quite a while in the air as well because of the dimples. Other than that, the spin it provides is appropriate for various situations.
The ball usually has a really low spin when it's in the air. Again, it has a high spin when it lands on the ground. As a result, the short game performance will be just as you wish. You will be able to be more accurate during the short game performance.
So, this golf ball provides you with consistency, good distance, and a straighter flight. All these will surely help you with the slice shots that you are afraid of.
What you may have slight issues with is the speed of the ball. Apparently, it isn't the best choice for golfers with fast swing speed.
Apart from that, you get this set at a reasonable price and get good value out of it.
Pros:
The ball gives you a very soft feel when you hit it.
It has a low spin.
The layers are engineered quite cleverly.
It has a long air time and goes quite straight.
Good quality builds and it is very consistent.
Good value for the money.
Cons:
Not a great choice for golfers with a fast swing.
Best Golf Ball for Slice: The Buying Guide
There are several things you have to consider when you are buying a golf ball. But, if you are buying a golf ball particularly for a slice then you will have to check that the features aid your cause. Here are the factors.
The Layers in the Golf Ball
You will find golf balls made with different numbers of layers. Some golf balls only have one layer, some even have five. The greater the number of layers, the more spin the golf ball will probably have. This means that the more the layers, the better they will be in performance but they will also provide you with more control.
Thus, professionals who have a lot of confidence in their sings are more likely to buy golf balls with more layers. Furthermore, more layers also mean that the golf ball will be more expensive.
A one-layer golf ball is usually made with Surlyn. These are quite hard in nature and will not give you a soft feel when you hit them. However, they are the best choices for practice as they are not only cheap but they also are very durable.
Secondly, a two-layer golf ball will have a cover and a core. They will help you gain more distance and a bit more control over the direction.
Thirdly, a three-layer golf ball is the most popular. These balls usually have a softcore surrounded by another layer and finally a cover. The cover may be made from surlyn, balata, or urethane. Surlyn is a more affordable choice.
But, the best choices are urethane or balata as they give you a very soft feel. Yes, they are more expensive. As a beginner or mid-level golfer, a three-layer golf ball may be the perfect choice for you. Because these are quite forgiving as well and you will be able to handle slices better.
Four and five-layer golf balls are more suited to professionals who want to voluntarily hit slices.
So, since you are looking for a golf ball that will reduce slices or the effect of it- the three-layer golf balls seem like the best option.
The Spin of the Golf Ball
Now, this is one of the most important considerations when you are thinking about the slices you suffer. A golf ball has a forward spin, backward spin, and sidespin. The less the spin, the straighter the golf ball will go. A backward spin is actually quite helpful in the air in keeping the ball straight. A big mistake in the swing won't make you suffer as much.
It is best if the golf ball has features that reduce the sidespin because it's what makes the golf ball curve. Apart from that, a low spin will help you gain both distance and a straighter shot in the air. Then, it usually has a high spin on the ground, which makes it roll. Thus, short game performance will improve.
A high spin is better for professional golfers who want a lot of control over their golf balls without forgiveness.
Therefore, you should look for golf balls with a low or medium spin if you want to avoid a slice. On the other hand, a high spin is better for hitting slices.
The Dimples on the Ball
You will notice that golf balls have dimples on them and they are of various types. Now, these dimples determine the trajectory and the amount of time the ball will stay in the air. As you can see, the dimples reduce the surface area of the ball that comes in contact with air during flight. With decreased friction, the ball slows down slowly and goes a long distance. Therefore, put some notice on the dimples of the golf ball so that a lower spin does not lower your distance.
The Compression of the Ball
In simple words, lower compression golf balls are better if you are trying to avoid slices. The compression of a ball determines how the ball will react to the force and pressure applied to it by the swing. A compression range of 50-80 may be a good choice for golfers who are looking for the best golf ball for the slice.
This is because the golf ball won't react so much to the force if you hit the ball wrong.
The Visibility of the golf ball.
If you hit a lot of slices then the visibility of the golf ball is quite an important consideration for you. This is because you may hit the ball towards the hazard and with so many leaves and branches there, it can become a challenge to find the ball. If this is the case then a ball with a unique and easy-to-spot color will help you more.
An orange or yellow ball is the best choice for such situations.
The Durability and cost of the golf ball
A ball that has a large core gives a soft feel, and is more forgiving will definitely cost more. It is well worth the investment. However, such a golf ball should last a while as well. It should not get scratches easily. Also, it shall not crack easily. You can check the reviews to get information on how long the golf ball lasted.
Apart from that, you will always find a ball of your choice within your budget. You should not go for the extra cheap ones because they won't be durable. Just invest in the mid-range golf balls and you will get the best out of them. Also, it's best to stick to well-known brands because they stand behind their products firmly.
Best Golf Ball for Slice: The Benefits
Why should you put so much focus on buying a golf ball? Can you really benefit from buying a gold ball that reduces slices? Let's find out what such a kind of ball can do for you.
Straighter shots
Golf balls that are dedicated to reducing slices come with a low spin. As a result, they will go straighter when you hit them with the right swing. Even when you hit them wrong, they will keep going straight. That is the beauty of such golf balls- they are forgiving to your mistakes.
Better Scores
Using golf balls for slices doesn't necessarily correct your swing but they do help you in tournaments. You will definitely get better results when you use such a ball in tournaments as they won't react to your every mistake. However, it will be better to practice with less forgiving golf balls so that you actually improve.
A balance between direction and distance
With low compression, these kinds of balls help you improve both your direction and distance. It helps you find the right balance between direction and distance.
Best Golf Ball for Slice: Frequently Asked Questions
Why does a golf ball get sidespin?
Answer:
Sidespin mainly occurs due to a difference in the direction of the golf club and the golf face. If two are going in two different ways then it results in the golf ball getting sidespin with a completely different route.
How are a slice and a hook different?
Answer:
A hook will curve around you while a slice will curve away from you.
Final Words
It is hard to fix golf swings and it also takes a lot of time. This may be quite demotivating and you need all the support you can get. To provide you with enough motivation to try harder, you need a more forgiving golf ball.
Thus, you have to find the best golf ball for a slice. These are made in a way that they somewhat ignore the slices you hit and still give you a decent score.