|| As an Amazon Associate I earn from qualifying purchases ||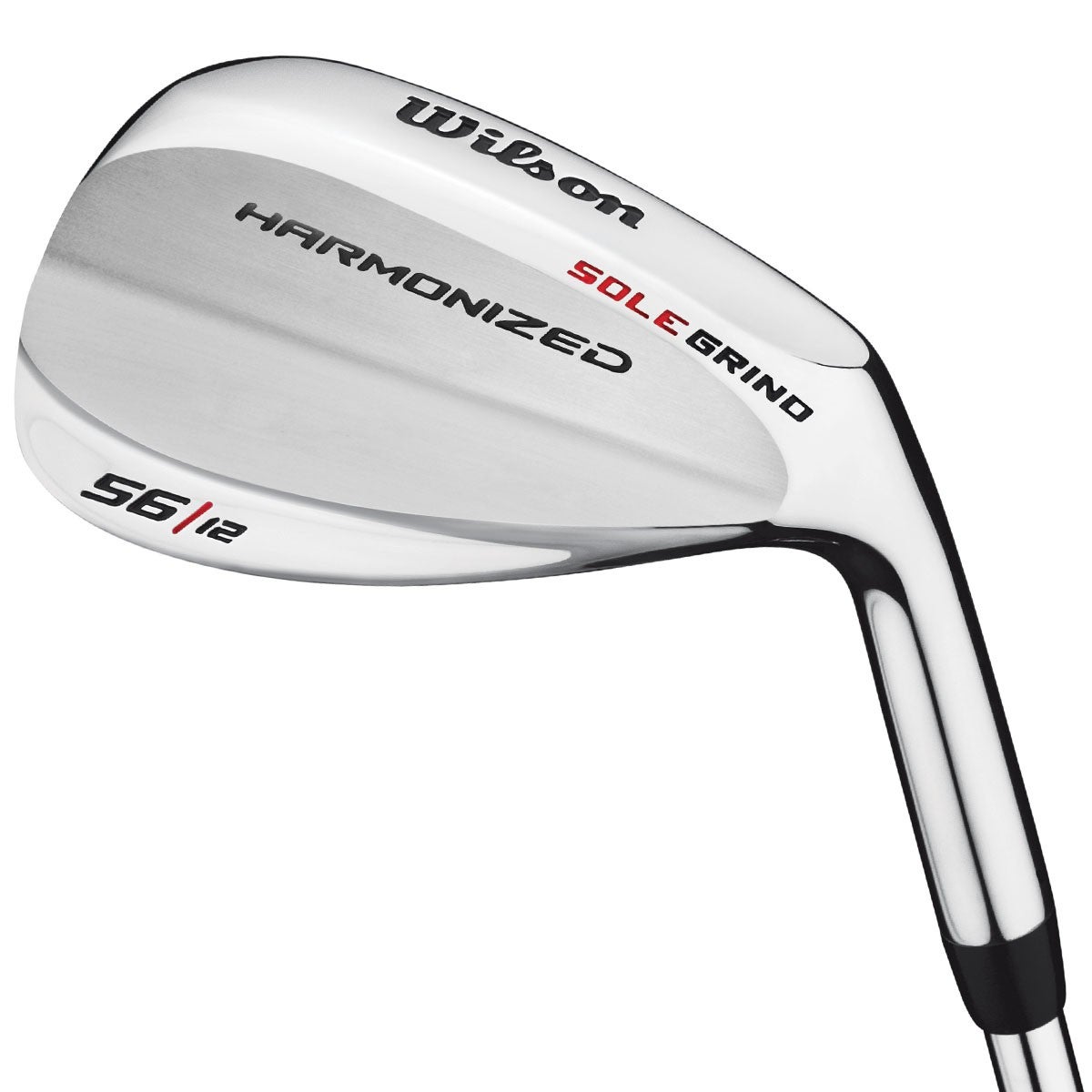 Golf is the kind of sport that requires good quality gear and equipment. Especially a high-quality golf club. The kind of gold club you use will determine your success in the game greatly. So, it is important to choose the right kind of golf club before getting into the game. There are many different kinds of golf clubs. Wedges are a special kind of golf club that has high lofts, short shafts, and heavy club heads. These are great for beginners. Now if you want to go for a wedge, The Wilson Harmonized Wedge might be one of your best bets. In this article, we are going to show you how the Wilson Harmonized Wedge is so incredible and why it should be top on your list. So without further ado, let's get right into it.
Wilson Harmonized Wedge
If you are looking for a wedge that is classically styled, high-performance then the Wilson Harmonized Golf Wedge should be your go-to. This golf wedge falls into the budget golf club category, that doesn't mean the quality of this wedge is cheap. The wedge comes in both right-handed orientation and left-handed orientation. The Wilson Harmonized golf wedges have come in six different sizes of lofts ranging from 50 degrees to 64 degrees. The wedge is known for ensuring higher shots with greater accuracy. It comes with various remarkable and impressive features. The features of this amazing wedge are described below.
Features:
Appearance
This impressive wedge comes with a surprisingly clean club-head, for a golf club that is built for versatility and forgiveness. Compared to most wedges available in the market, it may not be anything exceptional, the Wilson wedge has an overall sleek appearance that looks decent. There is a black finish option provided by the brand. These black finish wedges provide less glare and allow players to clearly see their shot.
The Wilson Harmonized wedge feels sturdy yet not too heavy. The rubber grip allows a comfortable grip and the overall swinging experience is satisfactory.
Harmonized Grip
The grip of this wedge is slightly on the thinner side, which is not much preferred by a lot of golfers. However, the thin grip doesn't cause much trouble, as it is firm and you can get grab it tightly and swing your wedge to hit the ball. The grip also ensures safety as it is made of rubber, it reduces the risks of injuries that could be caused by the rough spots on the steel of the wedge.
The grip is made for comfort and stability. You can swing your wedge all you want, it won't slip away from your hand as the rubber grip lets you hold the wedge tighter.
Sole Grind and Aggressive Grooves
This amazing gold club features a Sole Grind design that lets golfers open clubface for improved performance on high lofted shots. It also features aggressive grooves on the face of the wedge. These grooves have been strategically used to ensure maximum spin on the ball. This feature can be exceptionally useful and can boost your confidence in the course by many folds.
True Temper Steel Shaft
The shaft of this wedge is made of true temper steel. This makes the wedge very strong and durable and ensures that it lasts you long. You need a golf wedge that you can play with even after years of playing golf. The shaft is mid-weight and is almost as stiff as regular steel shafts. Most golfers prefer this type of shaft as it is light enough to be carried around the golf course while being sturdy enough to not get broken upon accidental impact with the ground.
Forgiveness
Wilson Golf Harmonized wedge is adept in providing maximum forgiveness. Coming with aggressive grooves and highly versatile bounce angles,
You can open the face on this wedge and perform different kinds of golf shots. This golf club will offer enough forgiveness for mid to higher handicapped golfers and is ideal for them.
Pros:
Provides higher accuracy in shots

Durable and long-lasting

Versatile

Sleek look

High forgiveness

Budget-friendly and great for the price point.
Cons:
Some customers complained about the grip is too small

Not ideal for lower handicapped players.
About the Brand
The brand Wilson makes various kinds of sports gear and equipment. From baseball to badminton to golf, they produce everything you need for playing these sports. Their products are made with precision and they provide good customer service.
Wilson is one of the go-to brands for golfers because of the wide range of high-quality yet budget-friendly golf equipment it provides. They make sure you get the highest quality golfing experience using their products and do not have to spend a fortune on your gear.
Our Verdict
This wedge is without a doubt an amazing golf club for beginners. The shaft is sturdy and durable and the forgiveness factor is commendable. And the wedge is budget-friendly as well. So if you are a beginner and want to invest in a good quality golf wedge without spending too much money on it, we definitely recommend this one. It will be a great golf club to practice and learn the game properly with, and eventually, get skilled in it.
Final Words
What do you think about this amazing golf wedge by Wilson? We assume you now know everything you need to know about this wedge, to be able to figure out if it's the one for you. The features of this wedge are impressive and the overall quality is great. We have explained every little detail about this wedge to assist you in finding the right golf club for you. We hope we were able to do that and provide you with enough information, for you to decide on making the purchase. If the Wilson Harmonized golf wedge seems like the right one for you, definitely buy it for yourself and start golfing today!