|| As an Amazon Associate I earn from qualifying purchases ||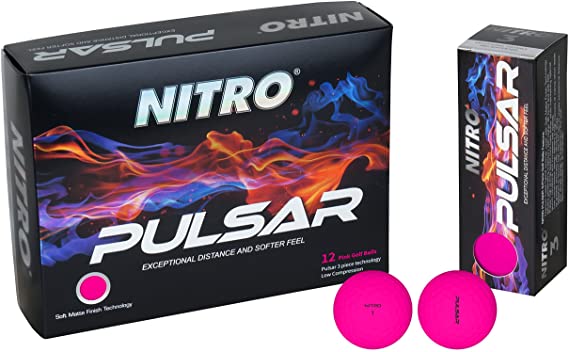 There are mainly two things you have to improve in the game of golf- your distance and accuracy. While many golf balls help you be quite accurate, having a forgiving nature, you will have to practice the hard way to fully control your game. In order to really improve, you need full control over the golf ball, not just forgiveness from it. In this article, you will know about Oncore Golf Ball Review which is perfect for distance and accuracy.
How a golf ball will react to your swing and mistakes depends on how it's made and what properties it has. This is why you should check the reviews of the golf balls to find something that is suitable for you. If you want to improve your distance, you will find a golf ball that helps you with that. Again, if you want to get better at short games, you will find a golf ball that helps you with that too.
Now, if control in the short game is what you are looking for then the Oncore golf ball review is for you. It will tell you if you will benefit from this ball or not.
Oncore Golf Ball review: The Features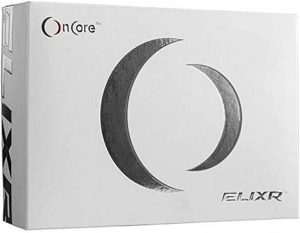 Why does the Oncore golf ball perform the way it does? How exactly does it perform? The features will tell you all about it.
1. A Polybutadiene Rubber Core.
If you have researched enough on golf balls, you should know that the core of the golf ball plays a very important role in how it behaves. Now, this golf ball has a soft core that is made of polybutadiene rubber. The rubber core helps the golf ball give a really soft feel when you hit it right.
Apart from that, this core has a compression of 85. Now, this compression gives the golf ball a high initial speed. This speed plays an important role in the distance this golf ball travels. Furthermore, compression of this level is more suitable for golfers with higher swing speed.
However, compression of this level is not a great option for beginners. As it is not very forgiving as a low compression golf ball. It provides the golfers with great control over the ball which mainly the better players can take full advantage of.
2. A Layer of Three.
This golf ball comes with three layers. You already know what the core is made of. Then, there is the metal-infused ionomer mantle. Finally, a cast urethane cover gives a good finish to this golf ball. Apparently, urethane gives the ball a softer feeling and it also makes it more durable.
As the layers of a golf ball increase so does its spin. While this golf ball has a low spin in the air, it does have a mid/high spin on the ground. You will also get a lot of control from the backspin it has around the greens.
It is mainly because of the three-layer build and the spin this golf ball has that it performs really well in short games. The control the spin provides you with along with its stopping spin helps you improve your short game to a great degree.
3. Perimeter Weighting.
Another special feature that this Oncore golf ball has that others do not is its perimeter weighing. Apparently, the weight of the ball is distributed in such a way that it helps you gain full control over the golf ball. Furthermore, it creates a kind of balance between the spin it has and the time in the air it has.
It's mainly the weight that gives you a lot of control. The ball kind of has a really high spin that is hard to control. In fact, this weighing design also helps it go the distance it goes.
4. The Soft Feel.
One of the things most golfers look for now is the soft feeling golf balls give. Apparently, this Oncore golf ball gives that soft thud perfectly. It might be that soft feel you get when you hit the ball right for which you start practicing more. While the quality of the golf ball is great and the brand is reliable too, you still may find this golf ball a bit expensive. That is if you compare it with others, which you definitely should.
Oncore Golf Ball Review: Pros and Cons
Pros:
The rubber core gives this golf ball the much-needed soft center.
It travels a decent amount of distance in the air.
It has a high initial velocity.
The compression is great for golfers with a fast swing.
The weighing design of the golf ball gives the golfer a good amount of control.
A great golf ball to improve your short game.
A very durable golf ball.
It gives that addictive soft feel when you hit it right.
Cons:
It may seem a bit expensive compared to other golf balls of the same quality.
As the spin is very high, it is quite hard to control- mostly golfers with experience can benefit from it.
Oncore Golf Ball Review: Frequently Asked Questions
1. How many golf balls do a pack usually contain?
Answer: This golf ball usually comes in packs of twelve.
2. Who is this golf ball for?
Answer: The Oncore golf ball will benefit those who need a high spin from the ball to gain more control over it. It does provide a good distance and is very durable but what mainly sets it apart from other soft golf balls is its higher spin during short games.
Final words
The Oncore Golf Ball review shows you what this ball is made of- all the best quality materials. That is probably why it is more expensive than others. Now, no two golf balls are the same (from different brands), and this might just be the perfect one for you. If this golf ball with its higher spin on the ground seems like the perfect option, then the extra price is worth it.
But, if you think that this ball will be too hard to control for you then it's better if you look around more.